How do you change Jobs in IT?
Get the TIPS for not failing to change jobs in IT

Get the recommended job changing sites for IT

Complete knowledge for those who want to change jobs in the IT industry
Contents of this article
 Best job-changing websites and job-changing agents that are strong in IT

Things you should know before changing jobs to the IT industry (With recommendations)

First of all, action → What to think while changing jobs

For those who are currently working as IT freelancers. Since they don't belong to a company, a business owner, or an office worker, try these methods

Why a freelance work style is comfortable and how to excel while changing jobs or even your freelance clients
Actually, it makes no big difference you can apply and get recruited from any site.
Let's understand some basic TIPS first:
 Just remember to start applying or registering with major companies first.

It is important that you should make your CV as powerful as you can (obviously NOT by adding fake information).

Keep improvising your CV according to the company you are applying for.

Always remember to keep checking and responding to any messages or emails you have received.

It is also important to think and keep adding about your positive information to your CV and to the replies you are giving. It is not difficult if you keep thinking about it.
So now let's have a look at some best sites to apply for jobs.
Best job changing websites and job agents strong in IT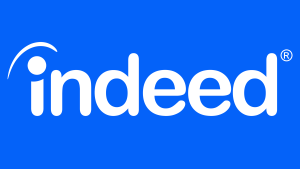 No.1 Successful Job Change Record Because it is the largest job change site, there are a lot of projects. Let's register here first. 

Best for overseas jobs change When you register, you can receive DM projects and profiles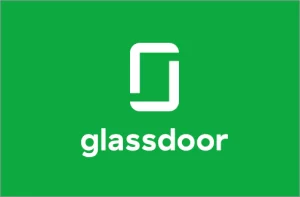 Nice Human Resources Introduction and one of the classic websites that suit IT needs. If you apply to big companies, there are many projects, so you should not lose it. 

With a job change agent who is close to you and who understands when your register, you can receive DM projects and profiles 
For higher pay and nice benefits user-friendly with high-quality Job offerings  
It is important to value and match your interests also
No matter how great the job change site is, it doesn't make sense if the company you're changing doesn't suit your interest and future aspects.

In short, successful or unsuccessful job changes are a matter of matching interests and the final decision should be up to you.

First after registering on the sites, check the details of the job profile and company.

If possible, meet the person in charge of the company, talk to the interviewer and make your own judgment in the process.

I was in the process of changing jobs with a project proposed by indeed.com, but in the end, I declined. The reason is that it didn't match my idea. 
Remember it is important to choose a company and not to be chosen by a company.
    
Based on our personal experience, when young and enthusiastic IT engineers hear about an interview, they say, "OK, I have to be enthusiastic and accept it …! Let's do my best to make a good impression.
" But sometimes there is only half-correct information about the company or the candidate doesn't bother much to go deeper into details and gets rejected or misinformed. So it is important to be informative and agile while applying for a job Especially an IT job. 
Obviously, it doesn't make sense to sell yourself in an interview, show yourself well, and lie in various ways when you join the company. Even so, it is you who suffer after joining the company. 
We don't deny showing well in an interview (because an interview is a place to show), but we should firmly insist on values ​​that cannot be bent too much. If it still matches, the company may be the right answer for you. 
It's not good to be fooled by the media
When you hear the word IT industry, I think there are many companies that come up with some names. 
My friend works for an IT company (which is quite popular in the media), but it's complete overwork and burdened work. Again, it's up to you to choose "Is this company the right answer for me?" Let's make a firm decision. 
Frequently Asked Question: Can I change jobs in the IT industry even if I do have not much experience?
The answer is YES.
Of course, it depends on the desired position and the desired company, but many people including myself, have succeeded in joining the company with no experience. Even if the company is ostensibly recruiting only experienced people, if you try a rugged approach, you will proceed to an interview and may land the job. 
Things you should know before changing jobs to the IT industry [With Recommendations]
Here are some things to think about before changing jobs.
Think about what happened after you quit. Try to break free from your comfort zone.

You may be wondering why you changed the job when it was fine enough. But it's important to be agile. No company protects any individual.

Even in the case of freelancing, there may a case where the contract is canceled by the company for any mysterious reason

You may feel that this was similar to firing and even if you pledge allegiance to the company, you will be cut off. You may have no choice.

The idea is that "if you do your best and keep improvising, be it in work or be it finding work, you will be rewarded and never will you be unhappy.

Therefore, if you live with values ​​like "company = family"

when the company is tilted and fired, you will feel betrayed by the company.

It's an illusion that the company will help always you, so it may be a good idea to throw away those values.
We recommend a side job while finding a permanent Job
There are a lot of people around me like this, but I should work and work side-by-side.
If you become a web-based or application-based engineer, you can run the process of "making products at the company → accumulating know-how → making it yourself a product and selling it.
In fact, there are many engineers doing this, and the know-how accumulated in the company can be monetized. It is a recommended lifestyle to survive in the present age.
Also, if you make Web marketing your main business, you can start the loop of "Working on Web marketing at the company → Accumulating know-how → Working from home and making money by affiliate marketing for example.
Useful links:
https://www.tech-blogs.co/is-it-worth-study-from-a-programming-school/
https://www.tech-blogs.co/what-are-the-steps-to-earn-from-blogs