How to do Content Update/Rewriting for SEO?
Content updating/Rewriting is important to raise your rank in SEO.
What is the meaning of Content updating/Rewriting in SEO?
Content updating/Rewriting is the process of "understanding problems → improving them". 
Some most common mistakes people do: 
 Replacing the word for the time being and changing the article date   

To add content somehow without understanding the problem
In some cases, traffic inflow may increase, but the success rate will drop significantly. As a result, you should first identify and assess the problem, then devise a strategy and adjust the material.
Point 1: Write Long Tail keywords for SEO.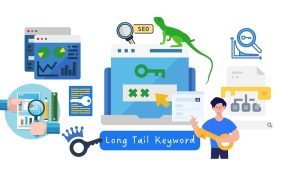 For instance, in this article about Long Tail SEO, we describe how to do it.
Basics of long-tail SEO + Understanding of CVR
The long tail keyword is usually the foundation for acquiring clients and sales. And if we keep producing high-quality material and increasing the number of high-ranking keywords, this foundation will continue to strengthen.
Furthermore, sites that continue to create content steadily using long-tail keywords will eventually be ranked higher even with big keywords and middle keywords. 
On the contrary, even if the traditional strategy of mainly relying on backlinks can get your site to the top of the search results for major keywords, it will soon be obsolete as Google takes into account.
Point 2: Specific SEO rewrite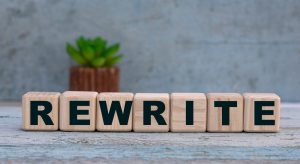 Even for the most competitive terms, don't be put off by the competition.
You are the victor if you have the correct material for the reader that is clean and answers his problem.
Many articles have been re-evaluated and re-written in order to fulfill two goals:
Reader's problem is solved

The reader has a smooth reading experience and he gets to the point immediately  
There are many essays on the internet with word counts of 4000 – 5000 words or more, but they lack spontaneity and don't get right to the point.
Point 3: Prerequisites for rewriting – Keyword selection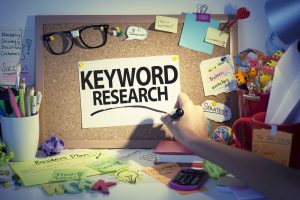 Setting your GOAL and PLANING it out on a spreadsheet is what keyword selection entails.
If your aim is not accomplished because of any flaws that necessitate rewriting or replacing the entire material, do it right away on a planned basis, which you may do by putting it out on a spreadsheet to help you envision the correct path.
First, let's learn keyword selection in the following article 
How to select SEO keywords. In 5 simple steps 
Point 4: Other checkpoints for rewriting for SEO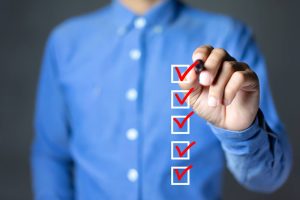 Problems differ from article to article and from content to content.
Is there a keyword in the title? Is the number of characters within 32 characters?

Are there keywords in the H2 and h3 headings?

Does the preface capture reader's attention?

Are related words covered in the text?

Is your Bounce Rate high? (Visitor's stay time is low) How can it be corrected?
Let's understand them one by one:
1. Is there a keyword in the title? Is the number of characters within 32 characters?
The significance of the title is indicated in
2. Do the H2 and H3 headings contain keywords?
The H2 and H3 tags are the next most significant. Fill in the H2 and H3 tags with keywords. The text, in our opinion, is a little odd. Then there's a chance that access will improve. You can make it more natural if it falls down.
3. Does the preface capture the reader's attention?
It is quite important to get the reader's attention in the preface, for example,
 Digital Marketing for super beginners 
We have summarized the basics of the advanced application of Digital marketing to attract Web customers. Just by changing the preface of this article, the ranking went up very high.
4. Are related words covered in the text?
Cover-related words (also known as suggestion words) in the text. It's not that you have to cover it absolutely, but if you cover it, the possibility of improving your ranking will increase dramatically. For this, please refer to
 [From concept to write the BEST articles] How to write content that will rank first in SEO searches
5. Is your Bounce Rate high? (Visitor's stay time is low) How can it be corrected?
The length of stay is controversial, but eventually, it will be better if the stay time is long (Or the bounce rate is less).
Previously, Google almost probably considered the amount of time spent on a page as an index, and it was common practice to boost the page's ranking by putting Youtube links inside your article….lol…
We won't ethically suggest you put any of these kinds of hack, also it doesn't seem to be as effective now as it used to be in earlier times. You can experiment to determine whether it is your preference.
The rest is basic, but let's aim for a page that is comfortable for the reader to see, such as inserting demographic data and inserting images.
Include relevant articles and content if that doesn't work. If you try your hardest to rewrite but still don't see an improvement in your rating, it's possible that you don't have enough similar articles.
Summary: SEO is steady
As you must have understood now if you have read all the articles in the series, SEO is a fairly steady game. The one who is steady and continuous, will this game definitely.
We are actively assisting a number of businesses, and their numbers are steadily expanding. Products with strong profit margins and digital data are more likely to achieve outcomes, depending on the market.
Want to Learn Complete Seo Techniques
Click Here:- https://www.tech-blogs.co/learn-complete-seo-techniques/